Laundry Ironing Belts
are used on commercial ironer or laundry industrial ironer, they are working on the ironer heating part, so strict of the belts on the ironer can heat resistant the high temperature,Normally Steam ironer use woven ironer belts, Gas and Oil heating ironer use 50%nomex/50%polyester ironing belts or 100%nomex belts, Hongkong xinyun can offer those all ironing belts.
Hongkong xinyun's laundry ironer belts are good heat resistance and durable. We can produce every kind of ironing belt which has different materials, thickness and width, those
w
ith a good dimensional stability
and suitable for all kinds of flatwork rotary ironing machine. We have four types of
ironing belt, and the customer can choose them depend on different craft, types of ironing machine and working temperature.
L-021

Needle Type of 100% Nomex(Meta Aramid)Ironer Belt, three types of thickness,2mm, 3mm and 5mm, 100% meta-aramid ironing belt of 2mm thickness can replaces and outperforms the traditional (brown) chicago belt. Advantage: high air permeability.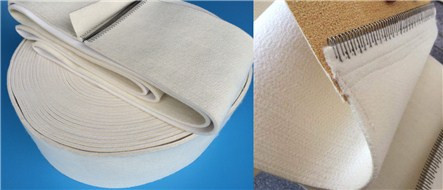 L-022

Nomex Polyester Ironer Belt, is combined by 50% nomex (meta aramid) and 50% polyester, we use 100% nomex fabric for the base cloth, and 100% nomex good smooth surface which have better stability and longer lifespan.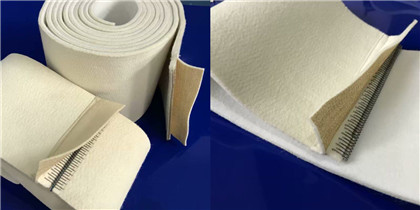 L-023

Chicago 100% Nomex Ironer Belt(aramid ironer belt), brown, especially used on chicago brand machine.

L-024

Woven Type Polyester Ironing Belt(canvas belt)

, especially used on Chinese made steam heating laundry ironer machine.

Above ironing belts all can be made to ready belt with hooks, nomex cover and pins, or supplying in roll .Other special requirements and size can be customized.
ItemNo.




Ironer belt type




Weight/m2




Working temperature




Width




Length




Type of machine




Other called




L-021




100%Nomex ironer belt




1200gsm(5mm)




240º C




Customzied,normal 100mm 150mm 200mm 300mm 330mm




20mRoll,or ready belt




oil heating ironer




Drying ironing belts

700gsm(3mm)




Max210º C




500gsm(2mm)




Max210º C




L-022




50%Nomex 50%polyester irone rbelt




1500gsm



Below
210º C


30mRoll,or ready belt




steam, electricity and oil heating ironer




L-023




Chicago ironer belt




600gsm




Around 200º C




75mm 150mm, 200mm




100mRoll,or ready belt




Chicago band machine,Speed Queen, etc.




L-024




Woven polyester ironer belt




1600gsm



Below
160º C


75mm 150mm, 200mm




100mRoll,or ready belt




Chinese machine